mission
Our commitment to you...
work team
At your service...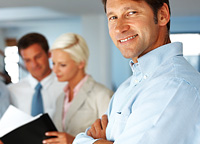 strategies
What we can do...
profile
Our selected work...
mission
Words that mean something to us. On every project we make a firm commitment to our customers that we will supply the best quality fixturing for the best possible price on a timely basis. We then take responsibility to ensure that this is precisely what occurs. No excuses. Our experienced and skilled staff work to solve problems, not create them. We make use of the most up-to-date CAD/CAM technology in our engineering and machining departments. Our finish craftsmen perform their "magic" in a modern environment, which ensures quality finishes. Our experienced installers will skillfully complete even the most difficult of installations quickly with the least possible disturbance. In short, we have the people, facilities and capabilities to do the job right for you.